"Get the Best Night's Sleep Ever!"


Review Saperston's Economic Research fresh each Saturday Morning. It is specially prepared by Stone & McCarthy Research of New York City. Go To : www.saperston.com

WEEKLY ECONOMIC COMMENTARY -- WEEK OF MARCH 15, 2018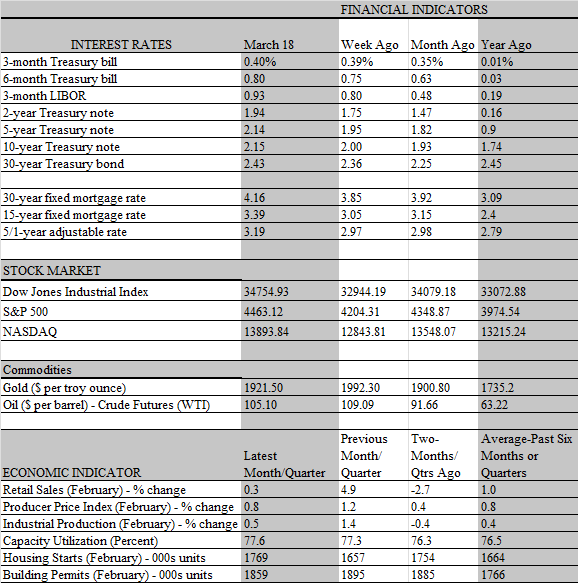 Given the economy's recent history of first-quarter slumps, it would probably be a mistake to view the onslaught of weak data as particularly ominous. Still, the underwhelming performance of several key indicators this year is testing the patience of die-hard optimists who thought the robust job market, high level of confidence and massive fiscal stimulus would send the economy off to the races. But despite these catalysts the nation's growth engine is hardly accelerating; instead, it seems to be running on fewer cylinders with each passing month. Not surprisingly, economists have been steadily marking down their growth estimates for the first quarter.
Underpinning the markdowns, consumers - the economy's main growth driver -- have been a particular disappointment. Following a healthy holiday shopping season, households zipped up their wallets and purses so far this year. This week's retail sales report highlighted the pullback. In February, total retail sales fell for the third consecutive month for the first time in three years. The 0.1 percent decline was well below expectations, as most had thought that sales would rebound from a similar declines in December and January. After all, February was the first month that household paychecks got a boost from lowered withholding rates facilitated by last year's tax reduction. And, following two months of soft sales and decent income gains, consumers replenished their bank accounts in January, as the savings rate jumped 0.7 percent to a four-month high of 3.2 percent. All this plus a blockbuster jobs report in February that saw payrolls soar by an eye-opening 313 thousand during the month.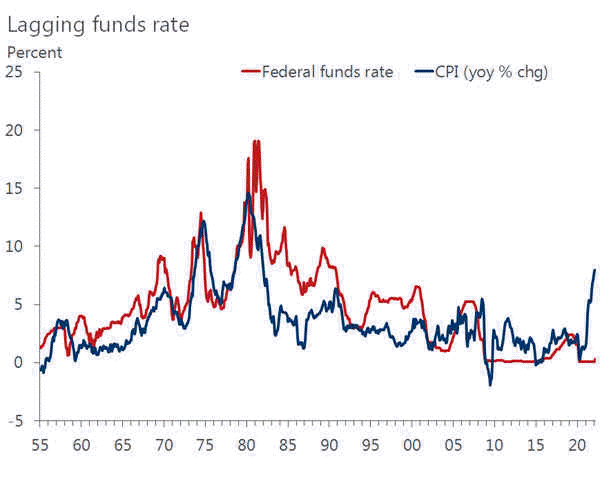 But while the wherewithal was there, the motivation apparently was not. Sales of big-ticket items, particularly autos, furniture and appliances, fell, while shoppers once again abandoned department stores, completely erasing the surprising 0.9 percent increase in January. The so-called control group, which includes sales of items that feed directly into GDP, was also soft, increasing by a tiny 0.1 percent following no change in January. The markets had been looking for a sizeable 0.5 percent rebound in control group sales. With the dismal performance over the first two months of the year, consumer spending is tracking a much slower growth rate in the first quarter than the 3.8 percent gain staged in the closing quarter of last year. We lowered our forecast to about 1.3 percent from 2.0 percent prior to the latest retail sales report. With the downgrading of this key driver, it is hard to see real GDP advancing by more than 2 percent during the period, a significant pullback from the 2.5 percent pace in the fourth quarter.
That said, by no means are we throwing in the towel on the economy's future performance. As noted earlier, this year's early stumble follows a familiar pattern that has repeatedly occurred over the past decade. While that suggests problems with seasonal adjustment factors, the recent weakness in retail sales may also reflect the impact that last year's hurricanes is having on consumer behavior. Recall that the storms in August and September generated a groundswell of replacement demand for autos that were destroyed as well as for building supplies needed to repair damaged properties. Once the hurricane-related demand was satisfied, it is only natural to see a lull in these purchases, which may well be driving the recent weakness in retail sales.
Indeed, excluding autos, retail sales do not look too shabby, advancing by 0.2 percent, as several other sales components posted solid increases. Most notably, consumers resumed their love affair with online shopping, as nonstore sales jumped by 1.0 percent in February. Even with the surprising drop in January, e-commerce sales are up by nearly 3 percent over the last three months compared to the previous three-month period. They currently account for a record 11.19 percent of total retail sales and continue to prompt the closing of brick and mortar establishments. The final capitulation of Toys-R-Us reported this week is the latest high-profile victim of this trend. And despite the weakness in overall sales, retailers are still riding a wave of momentum, as total revenues are up by a sturdy 4.0 percent over the last twelve months.
Going forward, we expect consumers to once again start flexing their spending muscles. While lowered withholding rates did not filter through to the spending stream in February, they may well show up with a lag in coming months. What's more, lower-income households eligible for earned income tax credits received refunds later than usual this year, a delay caused by the crackdown of the IRS on fraudulent claims. These recipients tend to spend every penny of the credits as soon as they are received, so the delay translates into a big bang for the buck in dragging down sales. Conversely, the delayed purchases should deliver an outsized boost to sales in March. More important, the positive fundamentals underpinning consumer spending remain firmly intact.
For one, the job market is robust, generating ever-stronger top-line income gains even as lower taxes bolsters disposable incomes. For another, household finances are steadily improving as rising stock and property values has lifted net worth to new highs. True, most of the gains are accruing to upper-income households, which is not likely to provide much of an additional impetus to spending. But lower-income households are clearly feeling better about the economy as well as their finances. Indeed, the University of Michigan reported that household sentiment soared to a 14-year high in early March, propelled by a record-high assessment of current conditions. Remarkably, the entire boost to sentiment came from lower income individuals, those in the bottom third of the income scale whose outlook closely mirrors job and income prospects. While they may not benefit as much, if at all, from the stock market gains as their wealthier brethren, studies show that they do view the trend in stock prices as a barometer of the economy's health. Hence, a stronger stock market is perceived as a strengthening economy, thus underpinning a more optimistic assessment of conditions.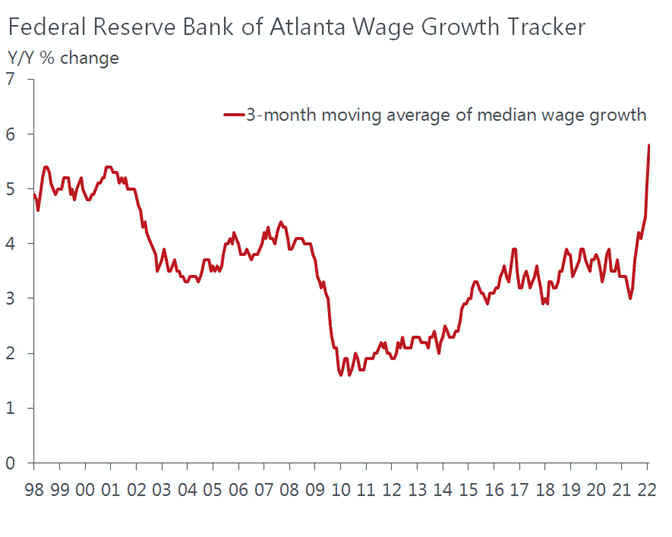 But the Michigan survey does reveal a darker side of perceptions that may have more sinister ramifications going forward. In contrast to the blissful outlook of the lower income cohort, wealthier households are turning downright pessimistic, as the assessment of those in the top third of the income ladder fell by a 7.3 points. What's their gripe? Simply put, they are becoming increasingly concerned about economic policies, particularly the increased tariffs announced by the administration. Not only do they see the move towards protectionist measures as having damaging implications for economic growth, they also fear the inflationary impact that these measures will have. Hence, the wealthier survey respondents downgraded their expectations regarding income growth and upgraded expectations regarding inflation and interest rates. Since households in the upper third of the income ladder account for more than one-half of consumer spending, their more downbeat assessment of prospects is not a positive omen for growth.
Still, perceptions are volatile and people do not always act as they feel. Looking back over the past year, the surge in household confidence suggested a much greater increase in consumer spending than actually took place. And unlike the recent experience, the post-election climb in sentiment was propelled by upper-income households, whose outlook was energized by the promise of lower taxes, deregulation and a more business-friendly climate in Washington. Just as confidence raced ahead of spending last year, the recent setback in attitudes among wealthier households may not translate into reduced spending. Indeed, the latest survey of businesses, both large and small, reveal a very upbeat attitude, and it is their spending and hiring propensities that will have the most direct influence on household behavior.
While we do expect households to reboot spending in coming months, the main growth drivers will probably come from outside the consumer sector. Here the recent data presents a mixed picture. On the plus side, industrial companies overcame a brief hiccup in January and resumed the output gains underway over the previous four months. Industrial production increased by a torrid 1.1 percent in February, lifting the year on year gain to 4.4 percent. That's the strongest annual increase in seven years. What's more, the increase last month was not artificially skewed by weather, which can wreak havoc with utility output. If anything, an unseasonably warm February caused utility output to weaken, thus holding down the overall gain in industrial production. Manufacturers ramped up output by 1.2 percent, more than erasing the previous month's 0.2 percent decline.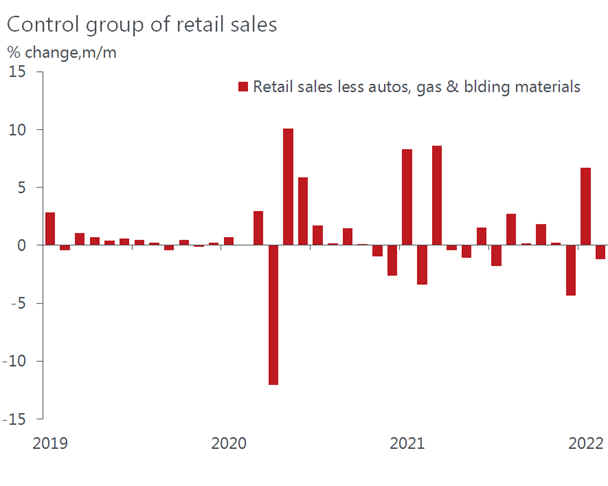 Most encouraging is that the uptrend in manufacturing output is underpinned by strong gains in business equipment production, which rose for the seventh consecutive month in February, up 1.0 percent. Strength in this sector is a good sign that the revival in capital spending is alive and well, and is likely to gain traction in coming quarters. The weaker dollar, lower corporate taxes, solid profits, deregulation and strengthening global growth are all coalescing to keep momentum under business investment. Another positive for industrial companies is the increased demand for construction supplies, which saw an outsized 2.3 percent jump in output in February, the largest monthly increase since April 2010. That solid gain would seem to betray the weakness in housing starts reported for February on Friday. But the setback was entirely for apartment units, as single family starts increased by 2.9 percent and are running a hefty 5.1 percent ahead of last year's pace.
We expect residential construction to contribute to the economy's growth rate this year, although not as much in the first quarter as thought a few months ago. Builders retain a high level of confidence, but are having difficulty finding qualified workers and lots to build on. As well, the rising cost of supplies may also put a damper on activity. Indeed, higher tariffs will only exacerbate the cost squeeze on builders, which highlights what we view as the major threat to the economy's performance this year. Should the administration pursue a more aggressive protectionist policy of higher broad-based tariffs or other barriers to trade, the outlook would become considerably murkier, as retaliatory measures by trading partners would almost certainly be taken.