"Get the Best Night's Sleep Ever!"


Review Saperston's Economic Research fresh each Saturday Morning. It is specially prepared by Stone & McCarthy Research of New York City. Go To : www.saperston.com

WEEKLY ECONOMIC COMMENTARY -- WEEK OF AUGUST 18, 2017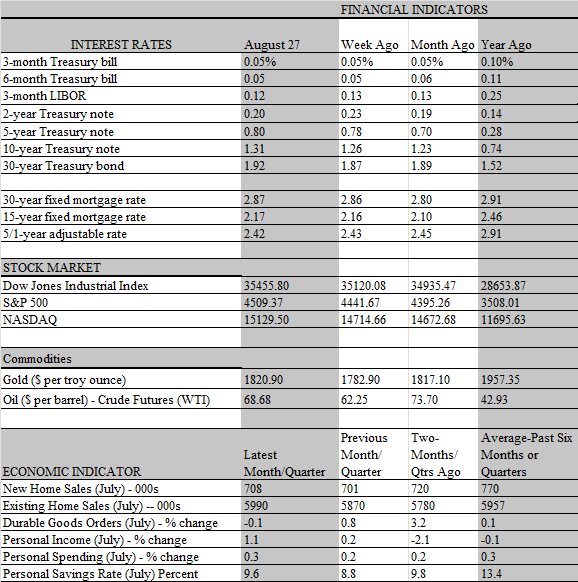 The terrible event in Charlottesville and president Trump's controversial comments about it overshadowed economic data this week. Needless to say, the volatility that buffeted the financial markets the previous week - stoked by concerns over North Korea - returned in force this week, with stock prices undergoing the steepest nosedive in three months on Thursday. The markets' jitters received fuel from an apparent terrorist attack in Barcelona, a stark reminder of the geopolitical risks that continue to overhang the global economy. Not surprisingly, investors turned risk averse, at least temporarily, channeling funds into the safety of Treasury securities, driving the 10-year yield 10 basis points lower on Thursday - an unusually sharp one-day move - before it steadied on Friday when things calmed down a bit.
The harsh backlash to Trump's comments, particularly among corporate leaders, is a further distraction that saps energy from Republican efforts to pass meaningful tax and spending legislation. Like many forecasters, we have scaled back the size of fiscal stimulus that might be forthcoming relative to the ambitious program proposed by the president. What's more, we don't expect even a modest package of tax cuts and infrastructure spending to have a consequential impact until well into 2018. It is somewhat ironic that the negative business reaction to the president's comments may be at least partly responsible for stalling the progress of a pro-business legislative agenda.
Fortunately, the political turmoil that has dominated headlines for much of this year has had little impact on the real economy thus far. The downward slant in stock prices over the past two weeks may well reflect investor concerns over the possible fallout from political developments; but many analysts also believe that the market was due for a correction after rising steadily since last fall. Hence, any catalyst - political or otherwise - would have served the purpose. Time will tell if the "buy on the dips" mentality that has limited previous brief downturns will reassert itself and put a floor under the current weakness. However, recent events inject another element of uncertainty into the equation: the prospect of escalating civil unrest that in the past has had a tangible impact on the real economy. Indeed, the risk of customer boycotts may have played a role in the harsh public rebuke of many CEOs to Trump's comments.
That said, there are no signs that consumers are poised to curb their buying intentions. If the latest University of Michigan survey, released Friday morning, is any indication, confidence remained elevated in July, Not only are households buoyed by the current solid pace of job growth and modest wage increases, they are even more optimistic about the future. The expectations component of the sentiment index - reflecting expected conditions six months down the road - jumped a sharp 8.5 points last month. To be sure, there has been a wide disconnect between consumer confidence and consumer behavior for some time. But the gap appears to be closing, as personal consumption staged a muscular rebound in the second quarter from a tepid first-quarter pace. What's more the preliminary 2.8 percent growth estimate for personal consumption expenditures may well be revised higher, as retail sales for June turned out to be stronger than thought a month ago, according to the July retail report released this week.
Recall that consumer spending seemed to end the second quarter on a soft note, suggesting little momentum heading into the third quarter. The end-of-period setback was reflected in weak retail sales figures reported for June, followed by a soft monthly reading on personal consumption released later in the month. But the initial estimate of a 0.2 percent decline in retail sales for June has now been revised to show a 0.3 percent increase. The 0.5 upward swing revealed in the July retail report suggest that the 2.8 percent growth rate in PCE will also be nudged up a tad in the next GDP report. More important, the increased momentum towards the end of the period carried over into July, enhancing growth prospects for the third quarter.
In July, retail sales increased by a solid 0.6 percent, the strongest monthly gain this year and beating the 0.3 percent consensus forecast by a wide margin. Consumers spread their dollars broadly across most spending categories, with only the price-driven gasoline, apparel and electronic store sales showing slight declines. Even the beleaguered department stores, which have been upended by the sustained strength in e-commerce sales, showed strength in July, as sales rose by a sturdy 1.0 percent during the month. The so-called control group of sales, which feed directly into GDP, also posted a strong 0.6 percent gain. That grouping, like overall sales, was also revised higher in June, transforming an original 0.1 percent decline into a 0.1 percent increase. To be sure, monthly sales figure tend to be noisy, but the modest upward trend has firm underpinnings in the sturdy job market and the aforementioned high level of confidence among households.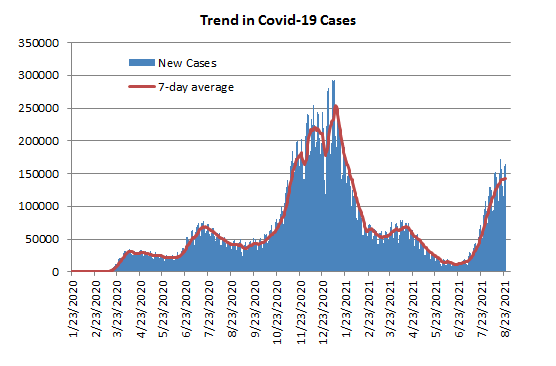 We expect consumers to make a solid contribution to economic growth in the third quarter, which is already being upgraded in numerous forecasts. Over the past week, the Federal Reserve Bank of Atlanta's widely followed GDP tracking model increased its growth estimate from 3.5 percent to 3.8 percent. We are somewhat less optimistic but still see the economy advancing within a healthy range of 2.5-3.0 percent. One tailwind that has been gaining traction is the increasing strength unfolding in the global economy, particularly in Europe, which is enjoying the strongest growth in seven years. That, combined with the recent weakness in the U.S. dollar, should impart some additional oomph to exports. Over the first half of the year, real exports have increased at a 5.5 percent annual rate and export orders in July stood nearly 10 percent higher than a year ago. Strength in exports should give a lift to manufacturing activity.
As it is, the industrial sector continues to grind its way out of a prolonged slump that dragged down production throughout most of 2016. The recovery, spurred by oil-related investment spending, has underscored three consecutive quarterly gains in nonresidential equipment spending, including an 8.2 percent increase in the second quarter. In July, industrial production eked out a smaller-than-expected increase of 0.2 percent, held back by a 0.1 percent dip in manufacturing output. The key drag on manufacturing activity is coming from the auto sector, as sagging sales of motor vehicles this year are idling assembly lines at plants. The assembly rate of autos and SUVs fell to the lowest level in four years in July. If not for the auto drag, manufacturing would have increased by a respectable 0.4 percent.
Even with the auto drag, industrial production has moved on to a positive trajectory, advancing by 2.2 percent over the past year, the strongest annual increase since January 2015. We expect the upward momentum to gain traction as the weight of the inventory overhang on dealer lots eases up. The slump in auto sales appears to be mostly behind us as sales increased in July following two months of declines. Meanwhile, if the modest gains in consumer spending are sustained, as we expect, production of durable goods should benefit. As well, output of construction supplies and materials is getting a boost from homebuilders. Following a strong uptrend over the second half of last year, production of construction materials and supplies has slipped a bit from February's peak level but it is still running comfortably ahead of last year's pace over the first six months of this year.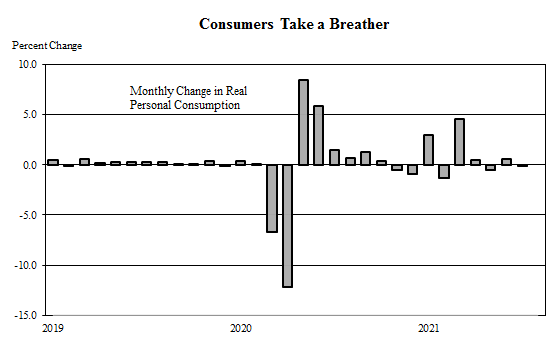 Indeed, the demand for construction supplies would probably be considerably stronger if not for a scarcity of workers and available lots that is holding back homebuilding activity, particularly for single-family homes. Even so, builders remain exceedingly bullish, as the National Association of Home Builders sentiment index jumped four points in August to just a tad under the peak reading for the cycle. On the surface, that upbeat sentiment would seem to be illusory as housing starts tumbled by 4.5 percent in July, leaving the total 5.8 percent below the year-earlier level. However, the July drop overstates the weakness in housing activity because virtually all of it was confined to the volatile multi-family sector, where starts plunged by a whopping 15.3 percent; single-family starts only slipped by 0.5 percent.
As we had previously noted in discussing homebuilding activity, the housing market is essentially a tale of two cities. The boom in multifamily construction peaked late last year amid an apartment glut and changing demographics. Prospects going forward are not promising as building permits for multifamily construction - a forward-looking indicator - are down about 10 percent from a year ago. Meanwhile, the apartment-building boom from last year has yet to fully translate into completed units that will hit the market in coming months. One consequence is that the already-excessive supply of available apartments will increase, which will hold back rent increases, a key component of the consumer price index. To the extent that the slower rise in housing costs impedes the Federal Reserve's effort to bring the inflation rate up to its 2 percent target, the current plan to hike interest rates again before the end of the year will be harder to justify.
But even as multifamily building is fading, single-family construction continues to grind higher. In July, single-family housing starts stood 10.9 percent higher than a year ago alongside an even sturdier 13 percent increase in building permits. With mortgage rates nearly a half-percent lower than at the end of last year, the financial environment remains highly favorable for prospective homebuyers, reinforcing the positive job and income fundamentals. But while demand for homes might be stoked, homebuyers continue to be stymied by the lack of supply, owing to extremely low inventories of homes for sale. That scarcity will be slow to ease, but the solid fundamentals underpinning demand should sustain builder efforts to ramp up construction activity.